With more than twenty years as a strategic communications advisor and writer, Sal Ivone's experience includes executive speech writing, video scripting, briefings, presentations, and communications planning. As a consultant with Booz Allen, Arrowpoint, and Noblis, Sal developed and executed communications plans for the Defense Advanced Research Projects Agency (DARPA), Defense Information Systems Agency (DISA), Department of Homeland Security / Science & Technology Directorate, the National Guard Directorate, and the Air Force. He has served as personal speech writer to General Ann E. Dunwoody, Commander of Army Materiel Command and the first woman to achieve the four-star rank.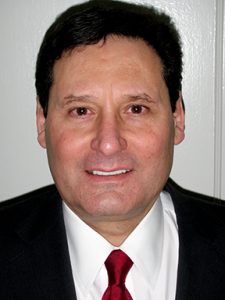 He has held Top Secret and Secret-Level security clearances. Sal has also held the position of divisional Vice President, Communications for the Unisys Corporation. In that role, he developed long-term messaging and C-level speeches. He also directed marketing communications in support of global sales and public relations programs in seventy countries.
Sal has served as a communications consultant and speech writer to Pfizer, CGGVeritas, The United States Postal Service, America Online and Alcatel, creating successful messaging platforms, re-branding programs, and product launches.
In the world of television, Sal helped develop news show parodies for CBS and USA Network. Sal also contributed to DIC Entertainment, a producer of animated TV programming for the Disney Corporation.
Publishing, both print and digital, is another of Sal's areas of professional interest. He has held executive posts and completed consulting assignments for Globe Communications, American Media, and New World Entertainment.
His most recent awards include the New York Festivals' Gold World Medal and a CINE Golden Eagle Award for a video script written for Accenture. Sal has also earned an Award of Excellence (highest honor) for Creativity from the US International Film and Video Festival for a Southern Company / State of Alabama multi-media event.
He counts the American Diabetes Association, American Express, Amtrak, the Department of Justice, Fidelity National Financial, General Foods, International Paper, MasterCard International, MedImmune, Perennial Sports and Entertainment, Quaker State, Sony, Toshiba, Toys R Us and the U.S. Small Business Administration among his many clients.
Sal holds a Master's Degree from the University of Chicago.