Bert Belasco, VP and Senior Advisor for Plans & Programs for Closs Global Solutions, is a Human Resources Executive with over 25 years of experience in progressive and global corporate assignments. Mr. Belasco specializes in Human Capital Management, Executive Coaching and Competency Development. Mr. Belasco received The Governor's African American Community Distinction Award for his support of small business. His clients include Merisant Global, Boehringer-Ingelheim and Heineken. After his deployment in Operation Desert Storm and Enduring Freedom, he expanded the scope of his company to include the Security Arena with a focus on Threat and Vulnerability Analysis.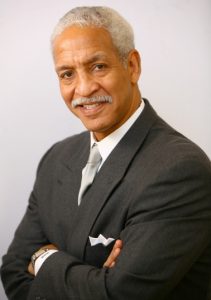 Mr. Belasco established an impressive career while balancing the dual responsibilities of an army officer and corporate executive. Rising to the position of Vice President of Human Resources with the Sara Lee Corporation, based in Chicago, Illinois, his expertise in organization redesign, talent acquisition and development, change management, and executive coaching were critical factors leading to his success. In addition to leading Human Resources teams across the U.S., he gained global experience managing teams in Latin America, Europe and the Asia Pacific region.
Bert is a retired U.S. Army Lieutenant Colonel and graduate of the Army's Command and General Staff College and a distinguished graduate of the Defense Equal Opportunity Management Institute (DEOMI), receiving the Bronze Star for his service during Desert Storm and two Meritorious Service Medals.